This recipe was taken from Tribeofc. It looked so good I had to copy it my site if only so as to remember to make it later. Thanks Callum for sharing the recipe, I can wait to make it.
Keep an eye on TribeofC for everything to do with Riding, Cycling, Climbing and food.
Cake Le Rouleur
Ingredients:
180g Butter
270g Demerara Sugar.
2 Free Range Eggs.
180g Flour (I used Amaranth Flour, but use what you feel)
1 Tsp Baking Powder.
150g Currants
150g Sultana
Vanilla Oil (not extract)
Maca, Lucuma, any boosters you like (optional)
Approx. 30x20x5 Baking Tray
Pre-heat oven to 185C.
Mix your butter and sugar together until slightly whitened and fluffy-ish.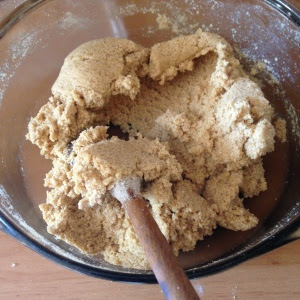 Add whisked eggs.
Hard work with a wooden spoon.
Add sifted flour + baking powder to your bowl and mix thoroughly.
Stir in the dried fruits and any other optional ingredients and place in a baking tray with baking paper.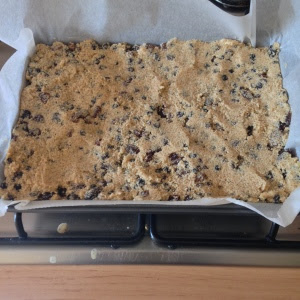 Try to keep evenly dispersed.
Bake in the middle of your oven for an initial 15 mins and then press down all over the mixture to make it dense.
Use a flat faced utensil and work from edges inwards.
Bake for a further 15 minutes and press again.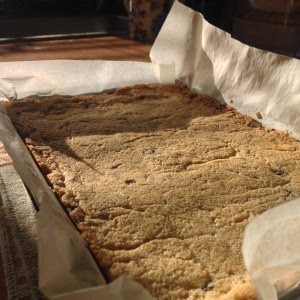 It won't be hard until it's cooled.
Allow to stand and fully cool.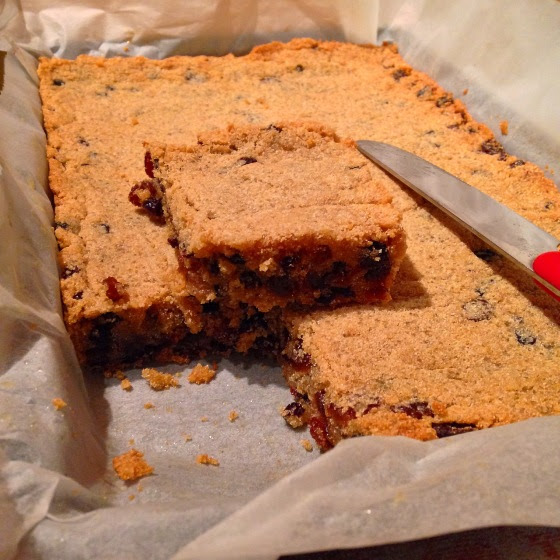 As it should look.